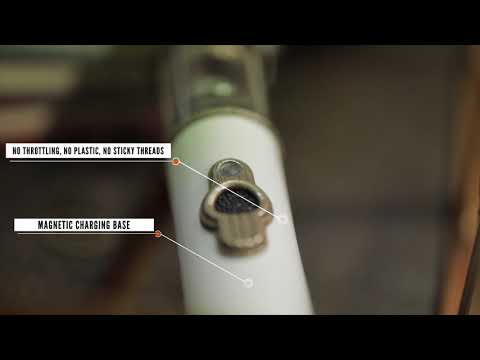 Concentrates Vaporizer
Topstone Projects
$280.00
Estimated Launch Date
December 31, 2017
More Details
Dimension

1.5 x 1.5 x 7.0 in.

Weight

1/2 gram

Material

Stainless Steel, Bocote Wood
Description
Topstone's mission is to be an integral part of your pursuit of wellness. Their vaporizer is a tool that is both aesthetic and functional, intuitive and original. Combining stainless steel and tactile stingray leather with organic materials like wood and glass, the result is timeless and balanced.
The Topstone vaporizer is designed for concentrates and non-ashing materials and fits in seamlessly at home. There's no throtting, no plastic, and no sticky threaded joints. Simply touch the button to heat and see the glass chamber fill with vapor as you inhale. Finesse your dose however you like it.
Topstone V2 charges upright on a magnetic charging base and boasts a tactile-response stingray leather patch, stainless steel fitting, laser etched serial numbers, and more.
- Bocote wood mouthpiece - Glass chamber - Stainless steel fittings - Rechargeable gattery - Magnetic charging platform with micro usb - Comes with 2 coils:1 titanium dual coil: quartz core + cup, 1.2 ohms resistance, wick free design. 1 ceramic cup + core
Hand assembled in Connecticut.
Website
Select Stockists
Visit Topstone Projects' website to purchase.
Topstone Projects

$280.00